ASTM D-3475 Certified Child Resistant.
Pop Tops are a reliable cannabis packaging solution.
Pop Tops are a convenient and compliant CR packaging option for your business.
Pop Top Containers are designed to store medical and adult-use cannabis.
Pop Tops are the most popular child resistant container chosen to package cannabis products that ensures the freshness of marijuana flowers.
Each product is CPSC certified and meets ASTM standards. These pop tops are only produced using high quality, FDA-approved raw materials.
They can be used to store marijuana flowers, concentrates, and edibles secure and legal.
Pop Tops come equipped with an airtight, attached lid to make staying in compliance as convenient as ever.

To order your Five Pack Pre-Roll pop tops, please select colour and quantity.
You can also order your custom labels.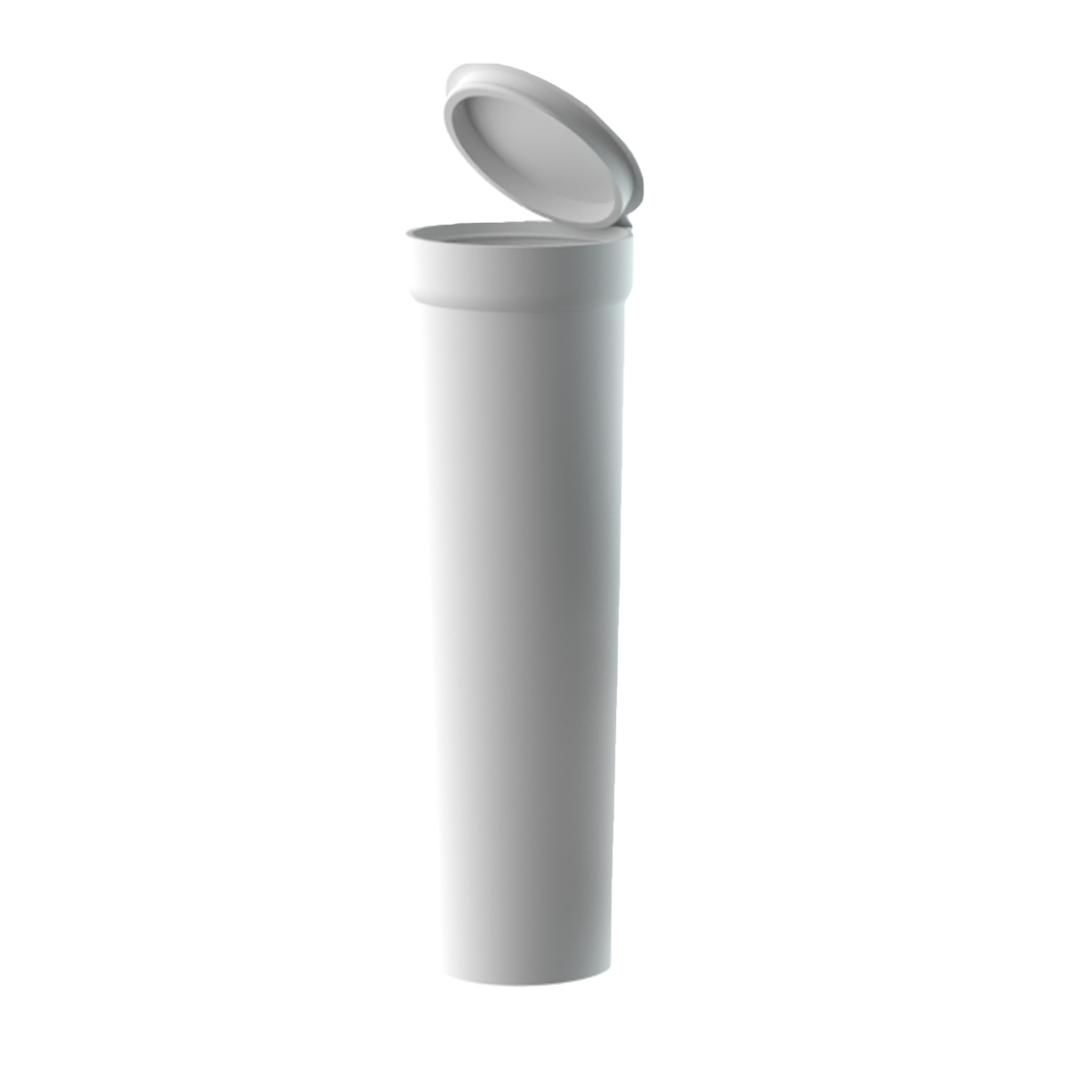 114 mm Child Resistant Pop Top
Five Pack Pre-Roll
Eco-friendly design: 50% less PP

Price per unit: $0.203 USD

Price per unit: $0.272 CAD
114 mm Child Resistant Pop Top Five Pack Pre-Roll
Drawing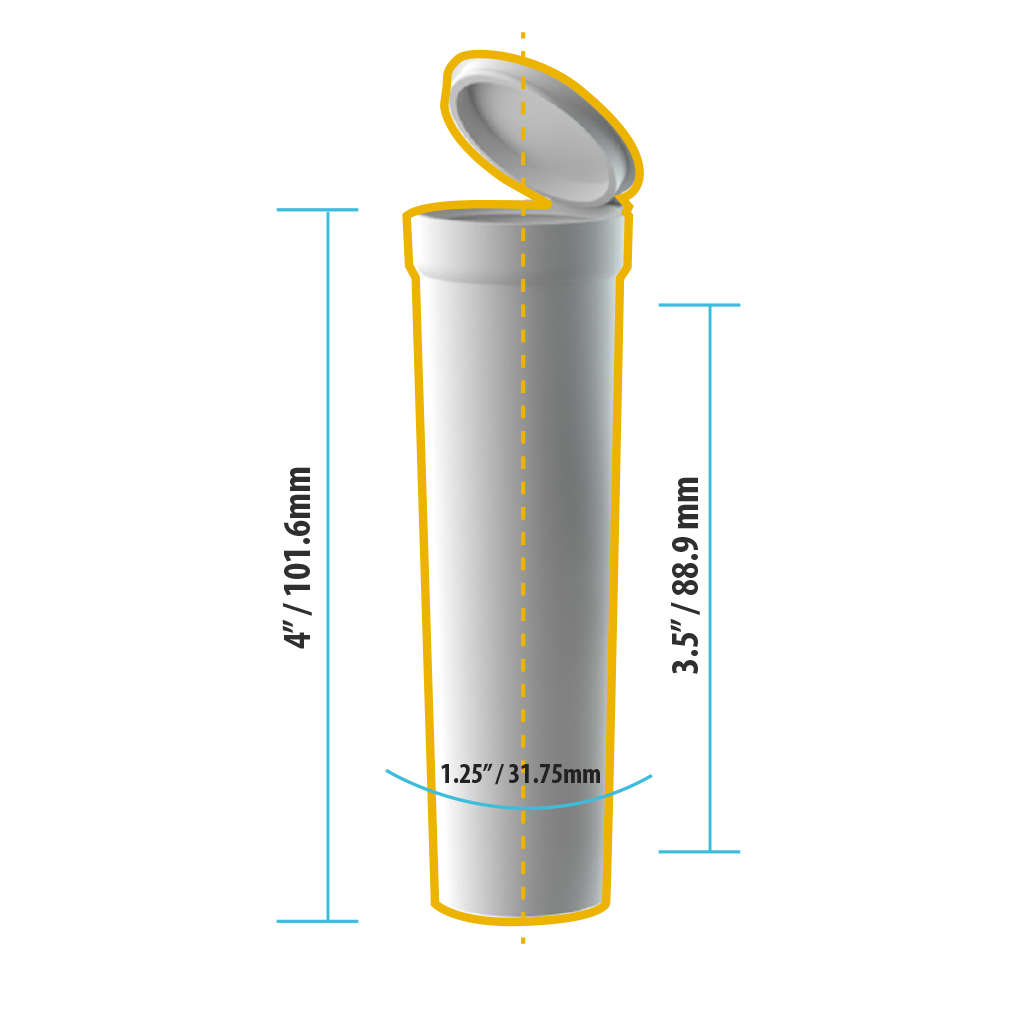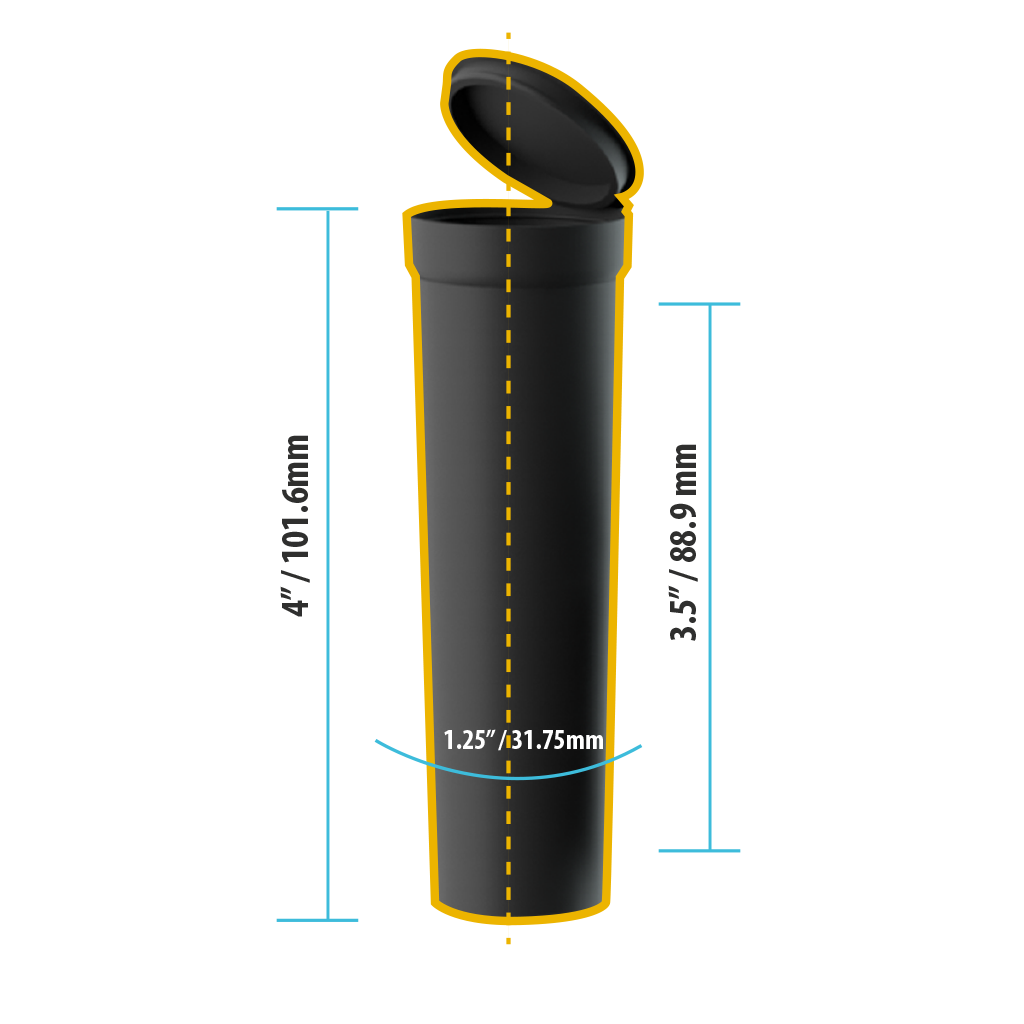 114 mm Child Resistant Pop Top Five Pack Pre-Roll
Custom Label Die Line